Attention Business Banking Online Users:
Please be aware that we have upgraded our online banking site.
---
Business Banking Online Upgrade Information
Cash flow is the lifeblood of all business. Our new version of Business Online Banking is designed to make managing your cash, payables, and receivables easier than ever.
More advanced tools to better manage your business
Yes, it's a fresh, new look. One that translates perfectly from your desktop or laptop to your tablet. Behind that new look, you'll find the same powerful banking software you rely on – with important new features:
Responsive design to enhance your mobile and tablet experience
Touch-friendly screens
Intuitive navigation
Embedded ACH and wires
Enhanced functionality for stop payments
Supports new "Soft Token" mobile app for more convenience
New Personal Profile to simplify managing your user information
Real-time enrollment for Small Business Bill Pay
First time log on
Use the same credentials as before. If you are currently using a token, then follow the same procedures. New tokens are not required.
Explore what's new
Below are a couple of sample screen shots to get a better idea of what the new layout is like.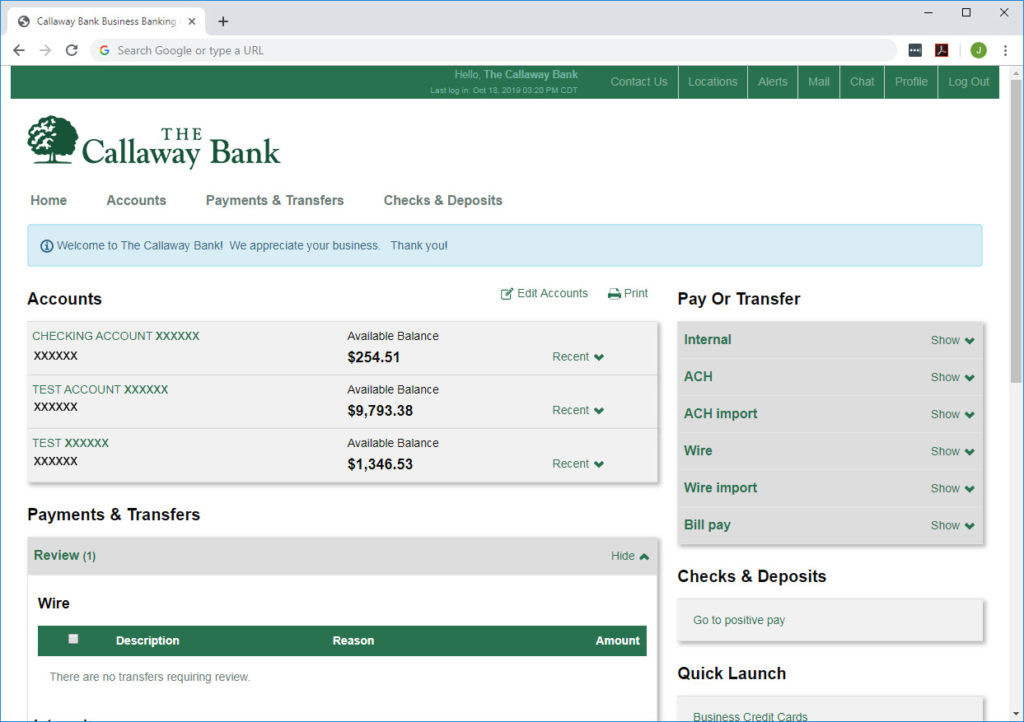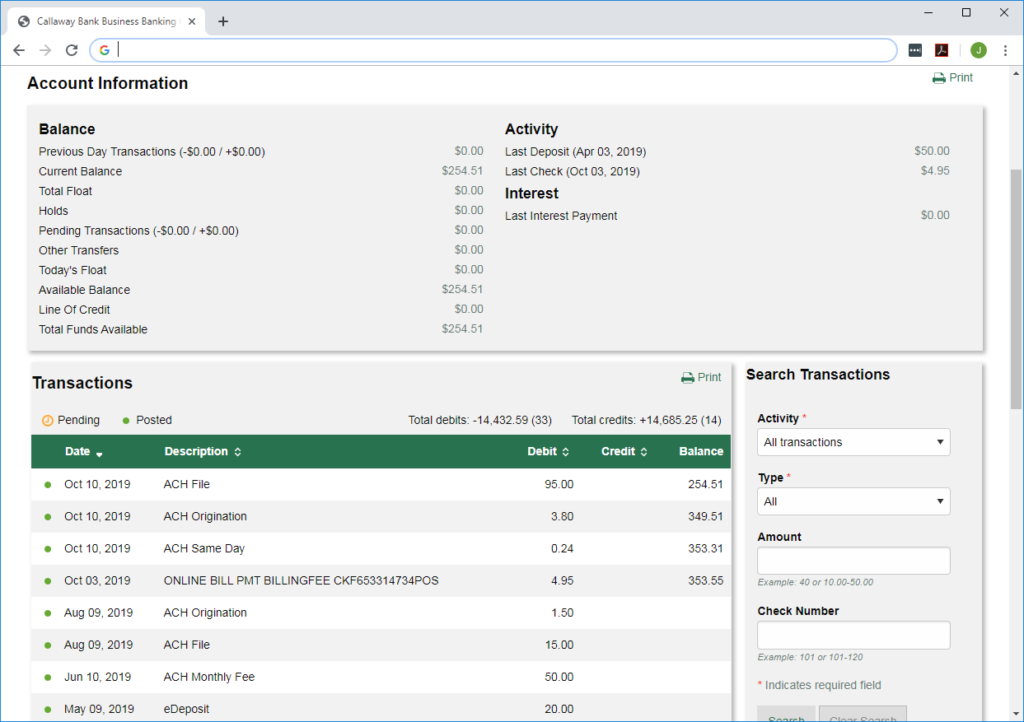 Try out the new site
Existing clients with business online banking credentials can log into the upgraded site and try it out.
Having trouble logging in? Contact our Customer Care Team via call or text at 573.642.3322  or

[email protected]
FAQs
Q: When will the new Business Online Banking be available?
A: Beginning November 13th, you'll automatically access the latest version of Business Online Banking when you log on from the home page. There's no software to install.
Q: Will all of my information be available?
A: Yes. All of your information, reports, templates, and user settings from the previous version of Business Online Banking are automatically installed and ready to use.
Q: Where do I find ACHs and Wires now?
A: Those functions which were under the "Management Tools" tab are now under "Payments & Transfers."  We hope this makes it easier to find.  See below for a visual reference.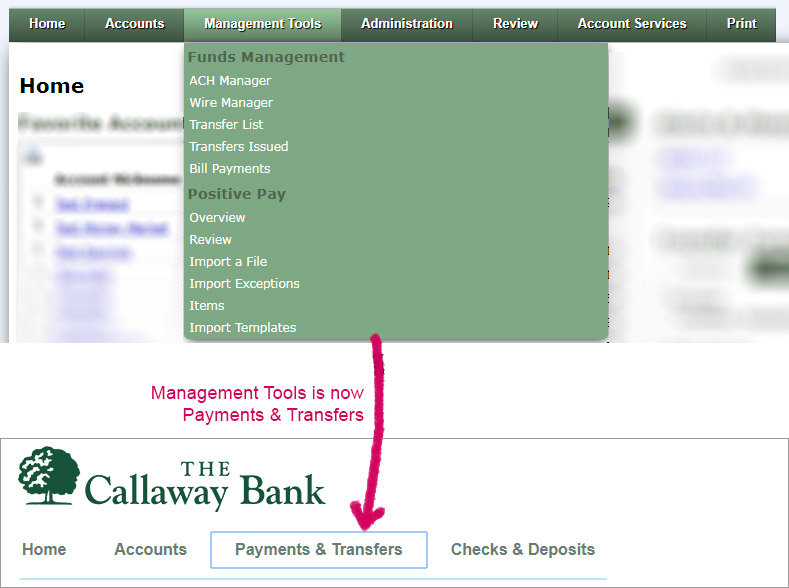 Q: Where do I find Remote Deposit Capture on the upgraded site?
A: While this was under "Account Services" it is now found under "Checks & Deposits".  After selecting that tab then choose "Deposit Checks."  See below for a visual reference.

Q: How do the new soft tokens work?
A: Once you download and activate the free token app you will no longer need to carry a token with you. Each time you log on, or transfer money, a one-time password will be securely sent to your mobile device with the app installed.
Q: How secure are soft tokens?
A: Very secure. They provide you with a unique, one-time passcode each time you log on to Business Online Banking, to complete the transfer of funds, and other key transactions.
Q: How do I sign-up for soft tokens?
A: Contact us at 800.446.2265. There is no charge to use our soft tokens.
If you have questions about any of our business services, please contact us at 800.446.2265 or via online here.