The Callaway Bank Receives Grant for Rural Homeownership
Funds Will Assist First Time Home Buyers with Low to Moderate Income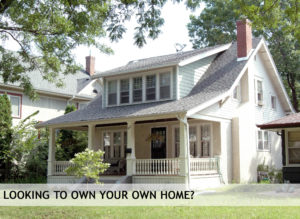 The Callaway Bank has been awarded a grant from the Federal Home Loan Bank of Des Moines to assist rural home buyers with down payments and closing costs.  The bank was one of only eight banks in Missouri to receive the $15,000 grant.
The grant program is designed to help banks assist potential home owners with low to moderate incomes in purchasing their first home. In addition to having income limits to qualify, properties need to meet certain requirements based on type, value, and location. However, single-family homes in Callaway County and much of mid-Missouri would meet the location requirement.  Other requirements may also apply.
"We are always looking for ways to help our clients reach their goals", said Rick Gohring, Callaway County Market President.  "In addition to this $15,000 grant obtained through the Federal Home Loan Bank, the bank itself will offer an additional $1,000 per qualified applicant.  The funds will provide down-payment assistance to qualified first-time homebuyers to help them achieve their dream of home ownership.   This is just another example of The Callaway Bank's leadership in recognizing and taking advantage of available resources to better our local community."
Qualified applicants could receive a grant up to $3,500 towards their home purchase. Those interested in learning if they qualify should contact us at 573.642.3322 or 573.447.1771 for full details on requirements and how to apply.