You've developed a new technology that doubles the battery life in cell phones, and you have the business plan for starting your company.  The only problem is that you can't find funding for the startup costs, because you're a high school student.  Problem solved.
The Callaway Bank has launched a new lending program designed specifically to empower high school aged students to pursue their entrepreneurial ideas and goals. The Youth Entrepreneur Program (YEP) will offer low interest loans up to $1,000 to students working on startup business projects.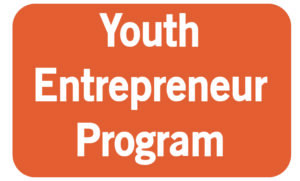 Often such projects run into challenges with funding when students try to take their projects from concept to creation.  Either they cannot find funding, or if they do, they pay high fees and rates.  This program is unique in that it provides a low-cost solution to students.  It was created when the bank was approached by a student in search of a better option.  He got the loan and prompted the bank to provide a resource to more students.
"When an area high school student walked into the bank and asked for a loan so he could pursue his FFA project, we realized we did not have the type of product he needed," said President & CEO Kim Barnes.  "We recognized an opportunity to not only support him, but many other students in our communities who also have good entrepreneurial ideas.  Often the students cannot pursue their ideas because the cost is prohibitive.  Our Youth Entrepreneur Program will allow them an opportunity to move forward and pursue their entrepreneurial goals."
The goal is to also help students learn how to be successful in business.  Students working with their school or organization advisor, and the bank, receive guidance in preparing a budget, a business plan, and presenting a loan request.  While their parent or guardian co-applies for the loan, the young entrepreneurs are coached on being responsible with credit and the expectations that come with that.
"The Youth Entrepreneur Program is a great way for youth to obtain the financial resources they need to start a project," said James Rinck, FFA Advisor at Fulton High School.  By working with the bank at an early age, students can learn financial responsibility, accountability and how to create a plan to help them succeed."
The Callaway Bank has a long history of supporting small businesses.  It is a preferred SBA lender, and a member of area entrepreneurial organizations such as REDI and the Show-Me Innovation Center.  By introducing YEP it hopes to help spark more creativity and economic benefit in the community.
"Students today aren't limited by the same obstacles they were even 20 years ago.  Technology lets them build a business with much more flexibility.  Likewise being an independent bank gives us the flexibility to create a program to support them and our communities.  By offering mentorship, we can give them a structured, guided start and watch them take off," expressed Barnes.
Students or advisors interested in more information can visit callawaybank.com/loans/business-loans/youth-entrepreneur-program/, or contact Marty Matthews 573.447.1771 or Debbie LaRue at 573.592.6318.