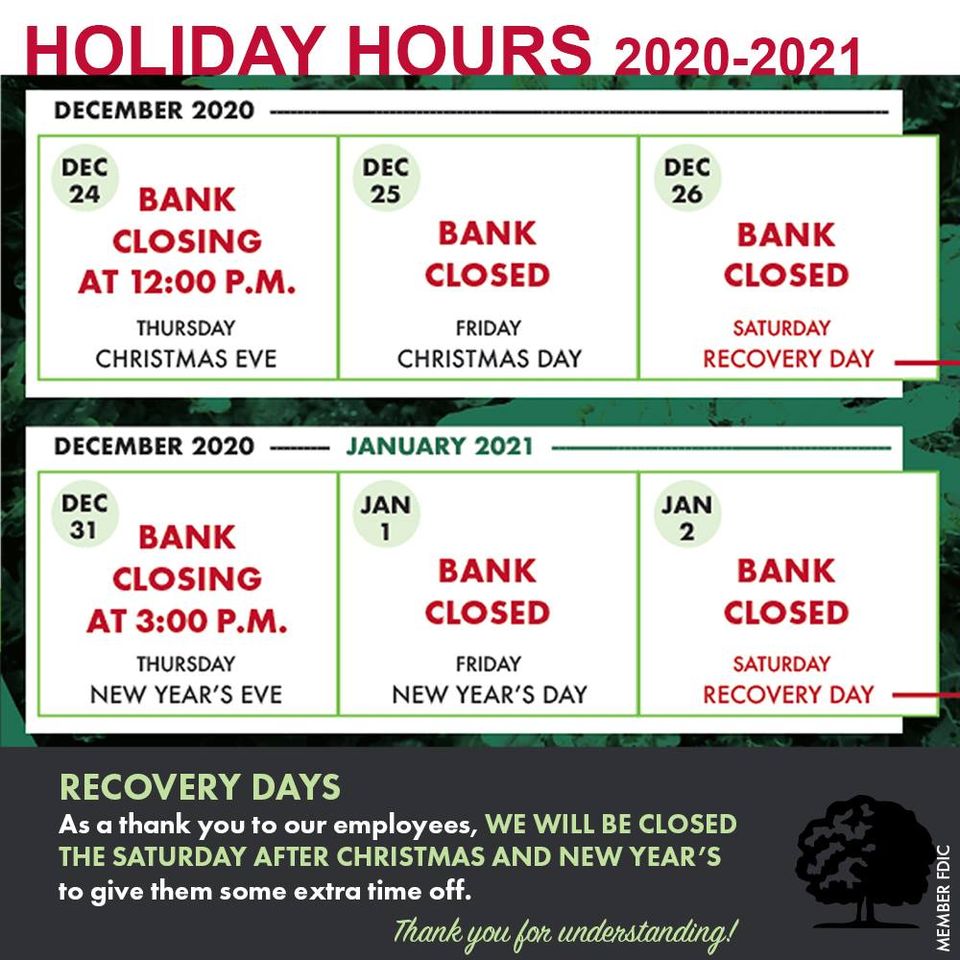 What's New?
We will be closed the Saturday after Christmas and New Year's to allow our employees to spend more time with their families, and thank them for working diligently alongside us during this difficult year. The Callaway Bank will reopen Sunday, January 3, 2021. Thank you for your patience and understanding.
Christmas Eve: Closing at 12:00 p.m.
Christmas Day: CLOSED
Saturday after Christmas: CLOSED
New Year's Eve: Closing at 3:00 p.m.
New Year's Day: CLOSED
Saturday after New Year's: CLOSED
Other Ways to Bank
Utilize Online Banking to bank anytime, anywhere! With Online Banking, you can check your account balances, make transfers, pay bills, deposit checks from your phone, and so much more!
Bank by phone by texting or calling 800-446-BANK
Find a Callaway Bank ATM near you for 24/7 access to your accounts.
Thank you for allowing us to be your trusted financial partner.