Mortgage Special: Save Up-To $2,000 Off Your Home Loan Closing Cost!
We want to be your bank! Finance your home with us and move your accounts including direct deposit* here to take advantage of this home loan special!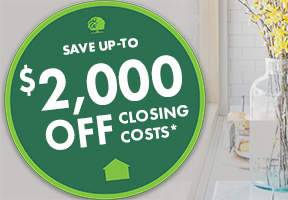 Why Choose The Callaway Bank?
Our lenders are based here, at home in Ashland, Columbia, and Fulton, so they know the local market and will work with you to find the best loan for you. Life is filled with special moments both big and small. Regardless of the size of the moment, The Callaway Bank is here to help you with those moments that matter.
We're a fiercely independent, locally owned, Federally Insured community banking institution whose goal is to improve the financial lives of our clients. We want to be your bank and we'll do whatever we can to help you fulfill your needs and goals.
We're your community bank and we've been putting customers first for over 160 years. Learn More About The Callaway Bank Story.
Apply Now! Free Home Loan Quote
Below are our most popular checking and debit card accounts, plus services that help make managing your finances easier.
Cash Back Debit Card Account
The Cash Back Debit Card from The Callaway Bank rewards every swipe or click with 4% (up to $8/month) cash back.
Ultimate Checking Account
Our Ultimate Checking® Account is the best value! It includes many services and features with only a small monthly fee of $5.95.
Simple Checking Account
Basic Checking is an account that comes with all of the features that you will need to feel secure.
Personal Mobile App
The Callaway Bank Mobile app allows you to bank on the go. It's free to download and offers quick access for managing your consumer accounts.
Money Insights
Money Insights Money Insights from The Callaway Bank lets you easily create budgets, categorize and track spending habits, create and track goals, and a whole lot more. This new service is available for no additional charge within Digital Banking for clients with personal checking accounts. A Quick Look at Money Insights: Budgets: Quickly create a […]
*At a minimum, this offer requires your checking account, debit card, and auto-pay with The Callaway Bank to be set up prior to loan closing with the expectation that direct deposit will be set up after closing. Offer available on the first lien of the primary residence. Purchases or refinances of all mortgage products offered at The Callaway Bank, excluding home equity lines of credit, are eligible. Up to $2,000 in closing costs will be waived, which include origination fees and third-party fees. Escrow reserves are not included. All loans subject to normal underwriting requirements and credit approval. Not available to existing checking account holders. Checking account requires $100 minimum deposit to open account. All regular account opening procedures apply and are subject to approval. Other terms and conditions may apply. See a mortgage lender for details. This is a limited time offer.