0% Intro APR for 6 Months on Balance Transfers
Available on Balance Transfers made within the first 90 Days of Account Opening
Promotional Details: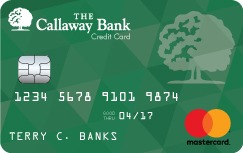 0% Intro Annual Percentage Rate (APR) for the first 6 billing cycles that your account is open for any balance transfers completed within 90 days from account opening. After that, 10.24% to 20.24% APR, based on your card and creditworthiness. These APRs will vary with the market based on the Prime Rate.* This promotion is available for a limited time on all credit cards except for Credit Builder and Business Secure Card.  See cardholder agreement for further details about balance transfers.
*Variable Rate Information: The Prime Rate used to determine the APR on your Account is the U.S. Prime Rate as published in the "Money Rates" section of The Wall Street Journal as of the last day of the month ("Index"). In the event the Index is not published on the last day of the month, the Index published most recently prior to that date will be the Index used. We add a margin to the Index to get the APR that will apply to that category of transaction.  Index changes will then take effect on the first day of your next billing cycle after the 15th day of the month. An increase in the Index will result in an increase to the APR's, Interest Charges, and may result in an increase of the required Minimum Payment Due. Any change to the APR as a result of a change in the Index will apply to all outstanding balances for the category of the transaction to which the variable rate applies. There is no limit to which the annual percentage rate may increase. If The Wall Street Journal does not publish the U.S. Prime Rate, or if it changes the definition of U.S. Prime Rate, the Bank may, in its sole discretion, substitute another index.