Open Lobbies – Adjusted Hours
While our lobbies are open, due to increased staff illnesses, some lobbies have temporarily reduced hours.  We appreciate your patience as we work through this. Branch locations, ATMs, and updated hours can be found HERE.
General Info About Bank Operations with COVID-19
We continue to monitor the latest news about the coronavirus (COVID-19). Our highest priorities are the health and safety of our teams, our customers, and the well-being of the communities we serve. We are taking precautions to ensure our branches stay open and that our bankers are available to you.  
Our Commitment To You
We take our position as a community bank seriously, and that means helping our clients and neighbors through challenges like this. Over our 165 years as a mid-Missouri bank, we have experienced many tough times. We're here for challenges and moments like this.
How to Protect Your Account
Be cautious and aware of scammers.  There are many who are taking advantage of COVID-19 situation. Some things to watch out for:
Fraudsters may call posing as your bank trying to get you to give up important account information. Remember, do not give out your Online Banking login ID, account number, debit card number, PIN, expiration date, or social security number. The Callaway Bank will never call you asking for this information. We have that information already.  When in doubt, hang up and dial us at 573-642-3322 (or any of our other numbers). This way you can ensure that you are talking to The Callaway Bank.
Scammers are sending emails posing as the Centers for Disease Control, the World Health Organization or other experts. Be careful about clicking links, opening attachments and downloading files from emails. The scammer is likely trying to put a virus or other malware on your computer or trick you into giving them your personal information.
All of us want to help right now, however be cautious when making donations. Do not donate to anyone who asks you to do so in cash, by gift card, or by wiring money. Take your time to select a reputable charity, and if something doesn't feel right, don't donate.
These are a few of the most common scams. Visit the Federal Trade Commission's website to learn more about scams and protecting yourself.
Learn more about scams at the FTC website
Also, be sure to review your account regularly and contact us right away if you notice anything unexpected. Online Banking is a great way to keep a close eye on your accounts.
Extended Banking Hours: 7 Days A Week
Our Customer Care Team is open until 7:30 a.m – 10:00 p.m. Monday-Friday, Saturday 9:00 a.m – 10 p.m., and open Noon – 8:00 p.m. on Sunday.
Text or Call our Customer Care Team at the following numbers: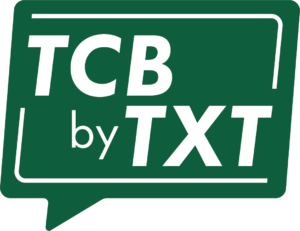 Ashland: 573-657-0849  |  Columbia: 573-447-1771  |  Fulton: 573-642-3322  |  Mokane: 573-676-5711 Or Reach Any Locations Using: 800-446-2265