Open Lobbies
Due to the drop in local COVID-19 cases, we will be reopening our lobbies to customers effective Monday, February 8, 2021. Branch locations, ATMs, and updated hours can be found here.
Economic Impact Payments:  Round 2
December 30, 2020:  The IRS and the Treasury Department will begin delivering a second round of Economic Impact Payments this week and next. Direct deposit payments will be available Monday, Jan. 4th while paper checks will be mailed as soon as Wednesday, December 30. The direct deposits will be listed as "IRS TREAS 310 XXTAXEIP2" on your statement. Eligible individuals will receive an Economic Impact Payment of up to $600 for individuals or $1200 for married couples and up to $600 for each qualifying child.
Online Banking and our mobile app are available around the clock and make it easy to check your account for updates.
To track your payment with the IRS go to https://www.irs.gov/coronavirus/get-my-payment.
Also, for more questions about the EIPs go to https://www.irs.gov/coronavirus/get-my-payment-frequently-asked-questions
LIMITED ACCESS LOBBIES:  After serious consideration, we are moving our lobbies to appointment only, effective Monday, November 16th. Our drive-thrus and digital banking will continue operations as normal, and our Customer Care Team is available until 10:00 p.m. Monday through Saturday and 8:00 p.m. on Sundays.
Like many other businesses, we are experiencing greater challenges in keeping full staff available due to the COVID-19 pandemic, and we expect this challenge to continue well into winter. Because we take our responsibility to our clients to heart, we feel this is an appropriate yet necessary measure to ensure we keep our essential business operating more predictably and consistently in the long-term for you. We understand this decision may create some short-term inconvenience, but we ask for your patience and understanding as we navigate these unprecedented times. With community spread on the rise, we're taking a precautionary approach when staff members are advised to quarantine or have known exposure. Access to local testing lets us protect our clients and staff and return folks back to work quickly and safely once they are cleared. We will continue to innovate methods and tools to better support today's environment, such as an improved appointment system. Another solution coming soon is video chat with a banker via our mobile app and website, to complement and enhance our digital tools. We greatly appreciate your patience, cooperation, and kindness. We also appreciate your resolve and resilience in the face of circumstances that aren't easy or comfortable, because together we know we'll make it through. Thank you.
Our Commitment To You
We take our position as a community bank seriously, and that means helping our clients and neighbors through challenges like this. Over our 164 years as a mid-Missouri bank, we have experienced many tough times. We're here for challenges and moments like this.
General Info About Bank Operations with COVID-19
We continue to monitor the latest news about the coronavirus (COVID-19). Our highest priorities are the health and safety of our teams, our customers, and the well-being of the communities we serve. We are taking precautions to ensure our branches stay open and that our bankers are available to you.  
While we have moved to our lobbies being by appointment only our drive-thrus and digital banking will continue operations as normal.  Please know that we are committed to staying open and serving you and our communities. We appreciate your patience during this challenging time.
How to Protect Your Account
Be cautious and aware of scammers.  There are many who are taking advantage of COVID-19 situation. Some things to watch out for:
Fraudsters may call posing as your bank trying to get you to give up important account information. Remember, do not give out your Online Banking login ID, account number, debit card number, PIN, expiration date, or social security number. The Callaway Bank will never call you asking for this information. We have that information already.  When in doubt, hang up and dial us at 573-642-3322 (or any of our other numbers). This way you can ensure that you are talking to The Callaway Bank.
Scammers are sending emails posing as the Centers for Disease Control, the World Health Organization or other experts. Be careful about clicking links, opening attachments and downloading files from emails. The scammer is likely trying to put a virus or other malware on your computer or trick you into giving them your personal information.
All of us want to help right now, however be cautious when making donations. Do not donate to anyone who asks you to do so in cash, by gift card, or by wiring money. Take your time to select a reputable charity, and if something doesn't feel right, don't donate.
Ignore emails that offer a vaccine for coronavirus. There is currently no vaccine.
These are a few of the most common scams. Visit the Federal Trade Commission's website to learn more about scams and protecting yourself.
Learn more about scams at the FTC website
Also, be sure to review your account regularly and contact us right away if you notice anything unexpected. Online Banking is a great way to keep a close eye on your accounts.
Extended Banking Hours: 7 Days A Week
Our Customer Care Team is open until 7:30 a.m – 10:00 p.m. Monday-Friday, Saturday 9:00 a.m – 10 p.m., and open Noon – 8:00 p.m. on Sunday.
Text or Call our Customer Care Team at the following numbers: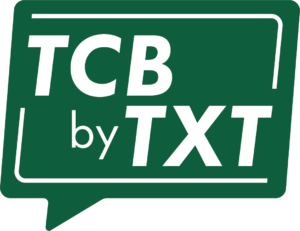 Ashland: 573-657-0849  |  Columbia: 573-447-1771  |  Fulton: 573-642-3322  |  Mokane: 573-676-5711 Or Reach Any Locations Using: 800-446-2265