Over the weekend, two large banks in the US were shut down by Federal Regulators, Silicon Valley Bank in California and Signature Bank of New York.  Before we go into further detail, let's first address the biggest question: do these closures affect The Callaway Bank or your accounts here?  The answer is NO.
First and foremost, The Callaway Bank remains well-capitalized and our client base is well-diversified.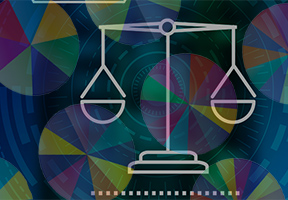 The Callaway Bank's risk profile is entirely different and much more conservative than SVB and Signature Bank.  We do not participate in risky things like cryptocurrencies or venture capital.  We have a low-risk balance sheet, and the Bank is well-positioned with strong capital to continue to serve our customers and community for generations to come.  We were chartered 166 years ago and have steadily served mid-Missouri through every period of unrest since 1857, and we intend to keep serving you.
Additionally, as a federally-insured institution, client deposits are insured by the FDIC up to $250,000, and there are potential ways to provide additional coverage.  Nobody has ever lost a dime of FDIC-insured deposits.
If you have questions about your coverage or would like to learn more about FDIC insurance and how it works, we encourage you to contact us directly at 573-642-3322 or take a look at the resources linked below:
What Happened
Silicon Valley Bank was a unique institution because of its heavy focus on start-up technology companies.  Over the past decade, these companies have received immense funding from venture capital funds, and introduced SVB to indirect exposure to cryptocurrencies.  In the past 12 months, however, venture capital funding slowed considerably and crypto-currencies have been volatile.  In recent weeks venture capitalists began instructing companies in their funds to move uninsured deposits out of SVB.  As a result investors and clients began to fear potential insolvency, and it began to implode.  Bank regulators stepped in on Friday and put SVB into receivership.
Coincidentally, Signature Bank of New York has been struggling due to its heavy reliance on the crypto-currency business segment.  Volatility in this sector caused Signature's deposits to decline precipitously, and on Sunday Signature Bank was closed and put into receivership as well.
The FDIC, Treasury Department, and Federal Reserve have guaranteed that all depositors of both failed banks would recover all their money.  Additionally, they said taxpayers would bear no losses.  If there are any losses to the Deposit Insurance Fund to support uninsured depositors, a special assessment on all banks will recover the difference.  Even though our community bank didn't cause the problem, we will play our part to stabilize our country's financial sector.
While some have suggested this is the start of a 2008 repeat, it's essential to understand that these circumstances are very different. First, even with the economic challenges we've seen overall, the economy is much stronger than before. Second, SVB and Signature Bank were vulnerable to their high-risk reliance on venture-backed and crypto-focused clients.
Our Bank is Much Different
What happened to both of these banks is extremely unfortunate, and for many months to come, people will speculate how it could have been avoided. Some will suggest additional regulations are needed. However, we suspect what was missing was an adherence to long-proven sound banking principles of risk aversion, risk mitigation and diversification.
The approach that multi-billion dollar banks on the east and west coasts use to manage their balance sheets differs significantly than community banks, especially those of us here in mid-Missouri.  The Callaway Bank follows sound banking principles, tried and true and steady through good times and bad. We have a diverse client base of households and businesses of all kinds, and we don't engage in crypto-currency activities. The Callaway Bank is well-positioned for today and for the future with strong capital, and we are committed to serving our customers and community for generations to come. If you have any concerns, we welcome you to stop by and let us know what's on your mind.