"Shopping local" has been a hot topic for years, but it's only becoming more relevant as online retail continues to gain momentum. The reality, of course, is that a dollar spent locally pays dividends for a community in ways that online purchases just can't. Fortunately, a recent Vistaprint survey1 illustrates that more than 25 percent of U.S. consumers plan to shop at small businesses more this year than last year, and the benefits of this behavior are clear.
When you spend money locally, those dollars don't just evaporate to some corporate headquarters across the country or around the world. Instead, they tend to stay in the community, where they're reinvested between three and six more times. When consumers spend $100 at a chain store, only $13 stays in the local community2, on average. At a local business, that number rises to a healthier $48.
Local spending is one of the most important sources of tax income for local and state governments. K-12 schools, in particular, rely heavily on the financial resources3 of these government bodies — about 47 percent of school revenues come from state funds, and another 45 percent comes from local governments. The small need remaining is what's met by the federal government, which is the story for most other public assets as well.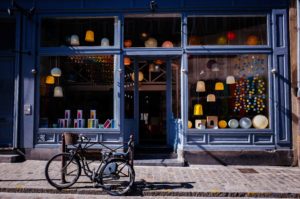 While the federal government helps to build and maintain public assets, state and local governments generally cover three-quarters of the cost of maintaining and improving these assets. When it comes to the foundation of a state's economy — specifically schools, water treatment and distribution, and transportation — state and local governments spend 90 percent of their tax revenue4 on these projects.
In order to accurately measure tax revenue generation and compare one area to another, a "per acre" figure helps to illustrate the source of tax dollars. While a typical big-box retail store will earn a county around $7.11 per acre in tax revenue, the same a
rea generates $287.555 in a mixed-use business district that you'd typically find on Main Street, USA.
Tax revenues aren't the only benefit, however. Local independent businesses are also a boon to the real estate market, and on average, home values in these neighborhoods increase by 50 percent6. These businesses are also responsible for creating around two-thirds of private-sector jobs7. Every $10 million spent at local businesses results in 57 jobs. The same amount spent at online retail giant Amazon creates just 14 jobs — and those jobs aren't in the community.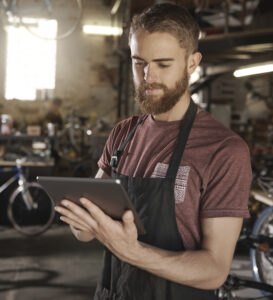 There are many clear benefits to spending money locally, and at The Callaway Bank, we don't just do business in the community; we live in it. As an independent community bank, our neighborhoods are more than just our livelihood, and all our decisions center around giving back. That's why we do all we can to support our local community:
1. We Take Our Suppliers Seriously
Our purchasing rules dictate an order of preference when it comes to buying business items. Our first priority is to purchase from our business clients, and then we look to locally owned businesses. If no locally owned businesses exist to fill a certain need, we'll purchase from national businesses with a local presence (because even though they may be corporate-owned stores based out of town, they still employ people in our community), and we only buy online as a last resort.
2. We Educate Small Business Owners
Entrepreneurs frequently start businesses with a wealth of knowledge about their specific product or service. What they often lack, however, is a solid understanding of the financial side of the business, and they often struggle with understanding why sales are fantastic, but they have no cash to pay bills.
That's why we launched our Callaway Business Coaching program four years ago to help owners learn the fundamental skills necessary to manage their finances and operate at a profit. The program includes a two-day Profit Mastery training session where we teach important, fundamental business skills about profit and cash flow and tools for making good decisions.
3. We Share Our Capital Resources
Our recently launched microloan program is geared toward small business owners whose credit makes it difficult or impossible for them to launch their business. To qualify, owners must agree to work with a third-party, non-profit business advisor to ensure they're getting sound advice. By offering various small business loan options, we hope to help entrepreneurs establish businesses that can employ the owner and others.
John C. Harris, former Callaway Bank chairman of the board often said that when you rely on a community to keep your doors open, you owe them. You must give back. Thanks to our communities, we've stayed in business for more than 160 years, and we aim to fulfill our obligations by supporting the local businesses and non-profits at the heart of our communities.
#shoplocal #givelocal #banklocal #smallbiz #shopsmall
Sources:
1;vistaprint.com, Vistaprint® Consumer Survey
2;amiba.net, Ten Studies of the "Local Economic Premium"
3;cbpp.org, A Punishing Decade For School Funding
4;cbpp.org, It's Time For States To Invest in Infrastructure
5;ilsr.org, Key Studies: Why Local Matters
6;huffingtonpost.com, Small Businesses are the lifeblood of local communities
7;bealocalist.org, Why Local Matters