Knowledge of the many benefits provided by shopping locally has become widespread. Yet, one piece of the sentiment that's often overlooked is local banking. As with other types of businesses, choosing to work with independent institutions within the community can provide far-reaching rewards for both businesses and individuals alike. If you're still relying on national chains, here's a closer look at why it's time to make the switch.
Why to Choose Local Banking
Keep Funds Local
When you invest money locally, those dollars don't just evaporate to some corporate headquarters across the country or around the world. Instead, they stay in the community, where they're reinvested between three and six more times. For instance, research shows when consumers spend $100 at a chain store, only $13 stays in the local community, on average. However, when depositing that same amount at a local business like The Callaway Bank, the number rises to a healthier $48.
Build a Stronger Local Economy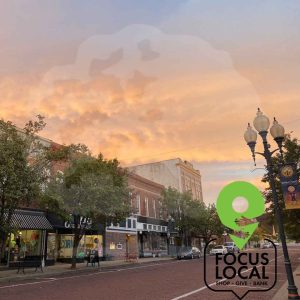 These additional funds may go on to help grow small businesses, which increases job opportunities and brings even more money into the community. They can also attract desirable residents and assist with improvement projects, like sidewalk maintenance and park updates. As a result, keeping your hard-earned cash local can end up helping provide a higher quality of life for your family.
Keep Your Money Safe
Banking local also provides peace of mind. A community bank's focus is entirely local, which often results in taking fewer financial risks and maintaining higher standards. In fact, while big banks across the U.S. were failing during the financial crisis, research shows that local banks were not only surviving but thriving. For that reason, you can bank with the knowledge that your funds are secured.
How to Bank Local With the For Your Community CD
There are many clear benefits to investing money locally, and at The Callaway Bank, we don't just do business in the community; we live in it. As an independent community bank, our neighborhoods are more than just our livelihood, and all our decisions center around giving back. That's why we do all we can to support our local community, including the push to get more individuals to shop local — ourselves as well.
For that reason, we created a unique banking offer for our customers across Callaway, Boone, and surrounding counties. The "For Your Community CD" is a special investment opportunity that not only provides a premium rate, but it supports your community by keeping your dollars local.  Reach out to find which option is right for you!