Upgrade Coming mid-August
We have some exciting changes planned for your banking experience. Coming in mid-August we will be completely upgrading our digital banking for both consumers and businesses, which will bring several new tools and features we'll think you'll love.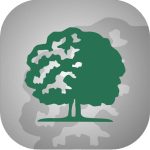 Along with the desktop portal we have completely redesigned our mobile app for better access to information and control over your accounts. The new app is easy to use and fully integrates into our banking system, which means it delivers the same functionality as if you were using online banking from a desktop computer. The new app works for both business and consumer accounts, too. What's even more exciting are the new features and tools you'll have at your fingertips.
We're committed to providing state-of-the-art banking products and services, AND we're committed to providing customized support from bankers who care about YOU. We firmly believe the upgrades will enable us to create even better moments that matter to you and our communities.
Full details will be coming in a couple weeks!  Keep an eye out for additional information via your inbox and mailbox.  Also, this page will be our information hub. It will have a complete run-down of all the cool things, new features, progress updates, plus videos and tips to get the most out of the new system.
We can hardly wait to tell you all about it!