Upgrading Your Banking Experience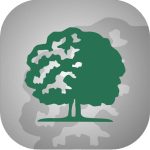 We have completely redesigned our mobile banking experience for better access to information and control over your accounts. The new app and online portal are easy to use and fully integrates into our banking system, which means it delivers the same functionality as if you were using online banking from a desktop computer. The new app works for both business and consumer accounts, too. What's even more exciting are the new features and tools you'll have at your fingertips.
We're committed to providing state-of-the-art banking products and services, AND we're committed to providing customized support from bankers who care about YOU. We firmly believe the upgrades will enable us to create even better moments that matter to you and our communities.
QUICK LINKS:
Upgrade: Digital Banking
Log in to Digital Banking!  Digital Banking includes tools and enhanced security. The Digital Banking features extend seamlessly across all devices, from desktop to mobile, and even your smartwatch! Take a test drive in our demo site! Digital Banking Demo Site Look up specific details within our user guide. User Guide to Digital Banking […]
Upgrade: Digital Wallets
Digital Wallets We're expanding our digital wallet options beyond Apple Pay©, Google Pay™, and Samsung Pay™, to also include Garmin Pay™ and Fitbit Pay™!  Any mobile wallets that you are enrolled in prior to the upgrade will automatically be updated with your new card. .
Upgrade: Business Cash Management
Business Cash Management: ACH, Wires, and Positive Pay Important Reminder: ACH files must be completed before 2:00 p.m. on Thursday, August 18, 2022. Digital Cash Management is a part of Digital Banking, but it is specifically available for business clients using ACH, Wires, and Positive Pay. Quick Links For Cash Management Clients: These links provide […]
Upgrade: Notes for Users of Quickbooks, Quicken, and Other Intuit Programs
Intuit: Quickbooks, Quicken, and/or Mint Users The Callaway Bank is upgrading to a new digital banking system on August 18, 2022. This requires that you make changes to your Quicken® or QuickBooks® software, so please take action to ensure a smooth transition. Instructions on reconnecting Quicken and QuickBooks are available below. The Upgrade instructions reference […]
Money Insights
Money Insights Money Insights from The Callaway Bank lets you easily create budgets, categorize and track spending habits, create and track goals, and a whole lot more. This new service is available for no additional charge within Digital Banking for clients with personal checking accounts. A Quick Look at Money Insights: Budgets: Quickly create a […]